The law firm of Arlene C. Chase, P.A. focuses on providing the best client care and legal services in Estate Planning, Probate Administration, Trust Administration and Business Law.
Our Service Commitment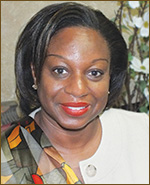 The firm provides legal services that are tailored to meet your individual needs in a professional, courteous and compassionate environment, whether in time of need or as you plan ahead to secure the future of your family or loved-ones through appropriate estate planning and asset protection.
We also believe in a team approach and will work with your Financial Advisor, Certified Public Accountant, and other professionals to ensure that all important aspects of your estate plan are covered.
For setting up Planned Giving to organizations and institutions you care about, Ms. Chase can help you set up a trust or charitable gifts to appropriately fulfill your wishes.
And… we're committed to providing you with a positive experience!
Do you have questions about where to start with your Estate Planning, Probate Administration, Trust Administration or Business Contracts? Contact us for an initial consultation to discuss your specific needs and concerns.
In-service appointments (home and other site appointments) are available to those who have difficulty traveling.
Our office is conveniently located across the street from the Charlotte County Justice Center, in historic downtown Punta Gorda.